Enero 2013
1 publicación nueva
Diciembre 2012
1 publicación nueva
Noviembre 2012
5 publicaciones nuevas
An App That Tries to Predict the Future of Cities... →
Ver
(vía Streetfilms | London's Do-It-Yourself Approach to Safer Streets)
PROYECTO CIUDAD SOCIAL | →
Urbanismo P2P, ciudades co-diseñadas a escala... →
Octubre 2012
8 publicaciones nuevas
TIMES & SPACES: INTERSECTIONS →
humanscalecities: The urban meaning of street intersections timesandspaces: "Intersections exemplify Lefebvre's definition of urbanism: The form of social space is encounter, assembly, simultaneity… (it) implies actual or potential assembly at a single point… Urban space gathers crowds, products in the markets, acts and symbols. It concentrates all…
"El proyecto ECO-RADAR plantea una manera innovadora de abordar los nuevos..."
– Martin Lejarraga. Arquitecto | ECO-RADAR. Estrategia Medioambiental de Desarrollo Urbano. Torre Pacheco.
Curating Media and Design: Aca-article: A... →
medeamalmo: This paper presents a manifesto directed at developers and designers of internet-of-things creation platforms, aiming at providing a framework for do-it-yourself systems enabling non-technical users to create internet-of-things applications. Authors: Dries De Roeck, Karin Slegers, Johan…
A selection of 75 videos about cities and urban... →
humanscalecities: @manufernandez
Septiembre 2012
6 publicaciones nuevas
"City Centered is a free, three-day festival of locative media and urban..."
– About City Centered - City Centered Festival
Agosto 2012
2 publicaciones nuevas
Ver
humanscalecities: Urbanismo adaptativo. La ciudad temporal en un mientras tanto permanente
Julio 2012
23 publicaciones nuevas
"The city seems to be too boring in the eyes of many and that's why new playful..."
– Trend 10: Urbanism Made To Like — The Pop-Up City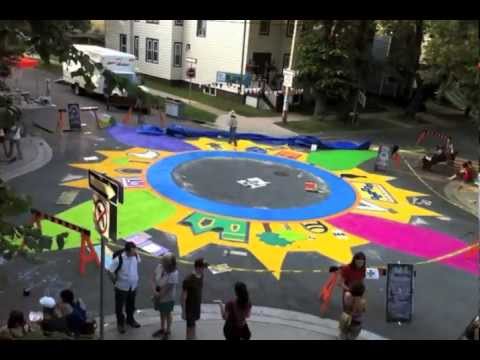 Ver
bagdadcafebcn: «La qüestió central és que la ciutat creativa no és sostenible, i de forma similar als mercats mundials de capital, tard o d'hora s'ensorrarà sota el pes de les seves pròpies contradiccions. (…)  En conjunt, els impactes d'aquesta "culturització" de la ciutat creativa no han promogut una ciutadania més activa, sinó més aviat, una desvinculació de la població dels mecanismes de...
Ver
new-aesthetic: "FACELESS was produced under the rules of the 'Manifesto for CCTV Filmmakers'. The manifesto states, amongst other things, that additional cameras are not permitted at filming locations, as the omnipresent existing video surveillance (CCTV) is already in operation." FACELESS (Trailer) (by manu)
Curating Media and Design: Design Thinking, Design... →
medeamalmo: Three new books on design theory from MIT Press. Adversarial Design by Carl DiSalvo An exploration of the political qualities of technology design, as seen in projects that span art, computer science, and consumer products. China's Design Revolution by Lorraine Justice The evolution of…
Urbapps, ¿ahora qué? Concursos, hackathons y... →
humanscalecities: Seguramente sea Summer of Smart uno de los proyectos que más se parecen a lo que queremos hacer a partir de ahora, ya que combina bien la parte de desarrollo con el trabajo de dar contexto a aplicaciones y soluciones móviles que tengan un sentido social en el entorno urbano. O el más reciente Reinvent Green Hackathon en Nueva York o el UP Singapore que comienza esta misma...
Ver
cityscape-newmedia: "How to build a fake Google Street View car" Urban intervention by F.A.T. Lab, February 2010 More /via abrelatas blog
Ver
cityscape-newmedia: This Space Available Billboards and commercial messages dominate the public space like never before. Can we reverse this visual pollution? This Space Available looks at diverse activists from the worlds of advertising, street art, and politics. Influenced by the writing of Marc Gobé ( Emotional Branding ), his daughter Gwenaelle directs with tremendous verve in her depiction...
Junio 2012
10 publicaciones nuevas
Liliane Lijn Powergame Online →
"The real intelligence of cities lies is in the almost miraculous, unstable,..."
– The intelligence of a city is on the streets @manufernandez (via humanscalecities)